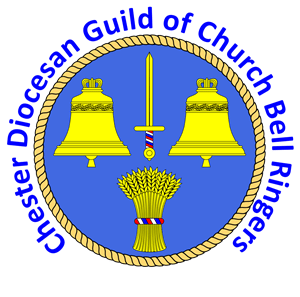 Chester Diocesan Guild of
Church Bell Ringers
We promote and foster the ringing of bells for Christian prayer, worship and celebration; the ringing of bells on occasions of national or local commemoration, celebration or mourning; the provision, preservation, restoration and augmentation of bells and their fittings; education and training in all aspects of bell ringing and maintenance.
I know it's two months till our Branch AGM (on Saturday, 25th November) but I thought I'd send the notice in the hope that we can have a really good crowd at this important yearly event.  Once the Branch Committee has met and compiled a suggested programme...
read more