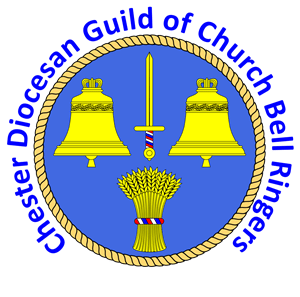 Chester Diocesan Guild of
Church Bell Ringers
We promote and foster the ringing of bells for Christian prayer, worship and celebration; the ringing of bells on occasions of national or local commemoration, celebration or mourning; the provision, preservation, restoration and augmentation of bells and their fittings; education and training in all aspects of bell ringing and maintenance.
It is with great sadness we report the death of Peter Bebbington of Wrenbury on 25th January 2018. He had been unwell for a long time but only recently gave up ringing having been tower captain since 1986.
read more