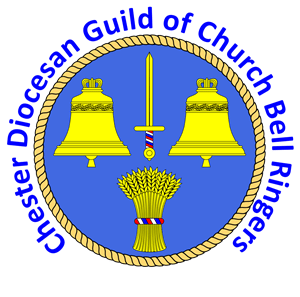 Chester Diocesan Guild of
Church Bell Ringers
We promote and foster the ringing of bells for Christian prayer, worship and celebration; the ringing of bells on occasions of national or local commemoration, celebration or mourning; the provision, preservation, restoration and augmentation of bells and their fittings; education and training in all aspects of bell ringing and maintenance.
Sad to announce that Reverend Canon Walter 'Stanley' Walker, father of Christina Brewster, has died. Rev'd Canon Walker was Rector at Bromborough 1966 – 1977 (where Christina learnt to ring) and Rector at St Hilary's Wallasey from 1976 until his retirement in 1976....
read more