The new ring of ten bells for Grappenhall, cast by John Taylor & Co earlier this year, were delivered to the church on Friday 5th July and placed on display in the church for visitors to see alongside their new wheels.
The 6th bell of the new ring was donated by the Guild and can be seen below being lifted from the lorry, and all ten bells can be seen in the church on display for all to see before they ascend the tower to be heard but not seen.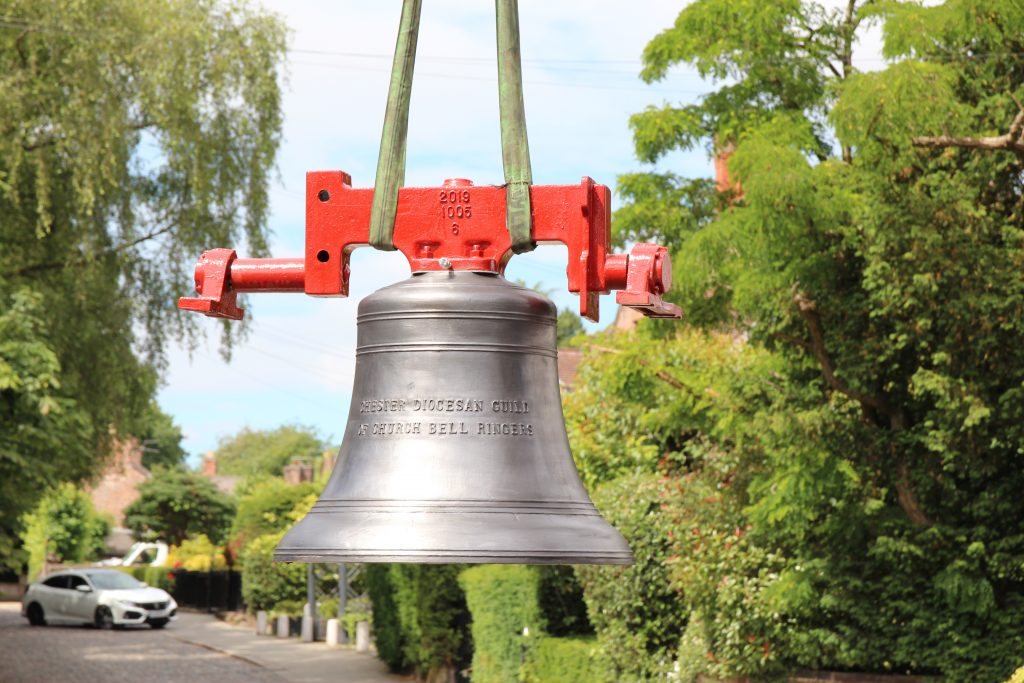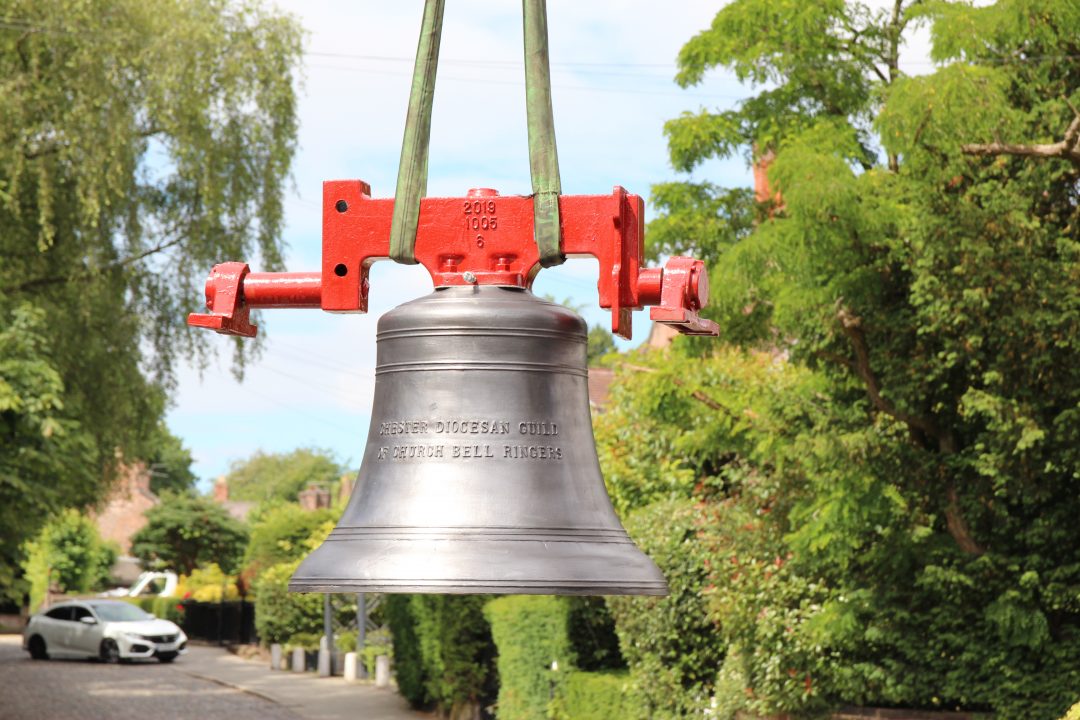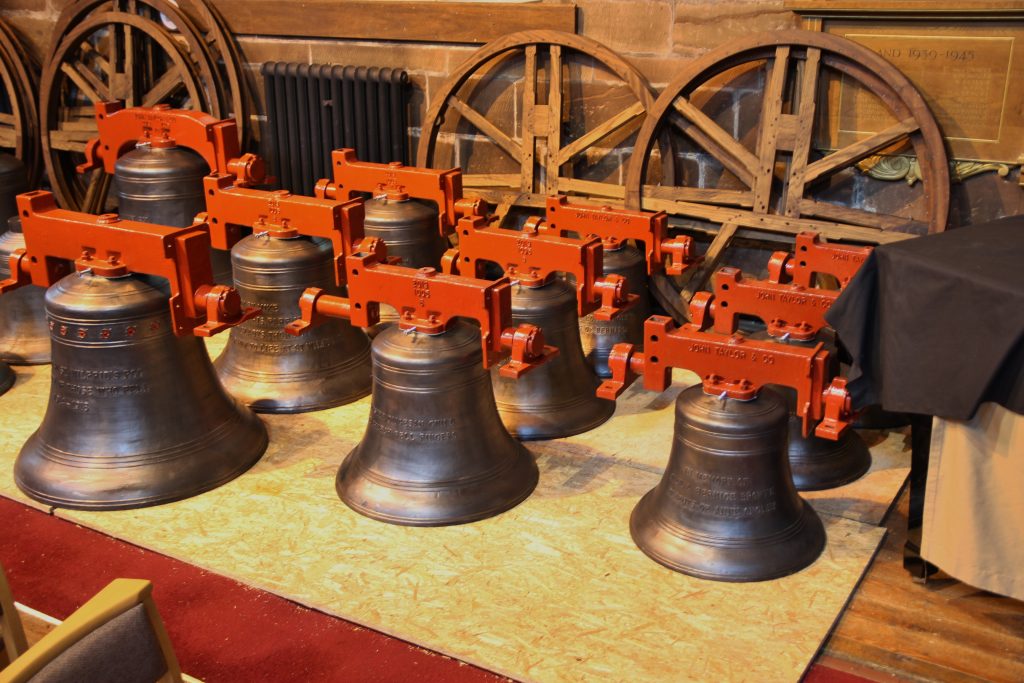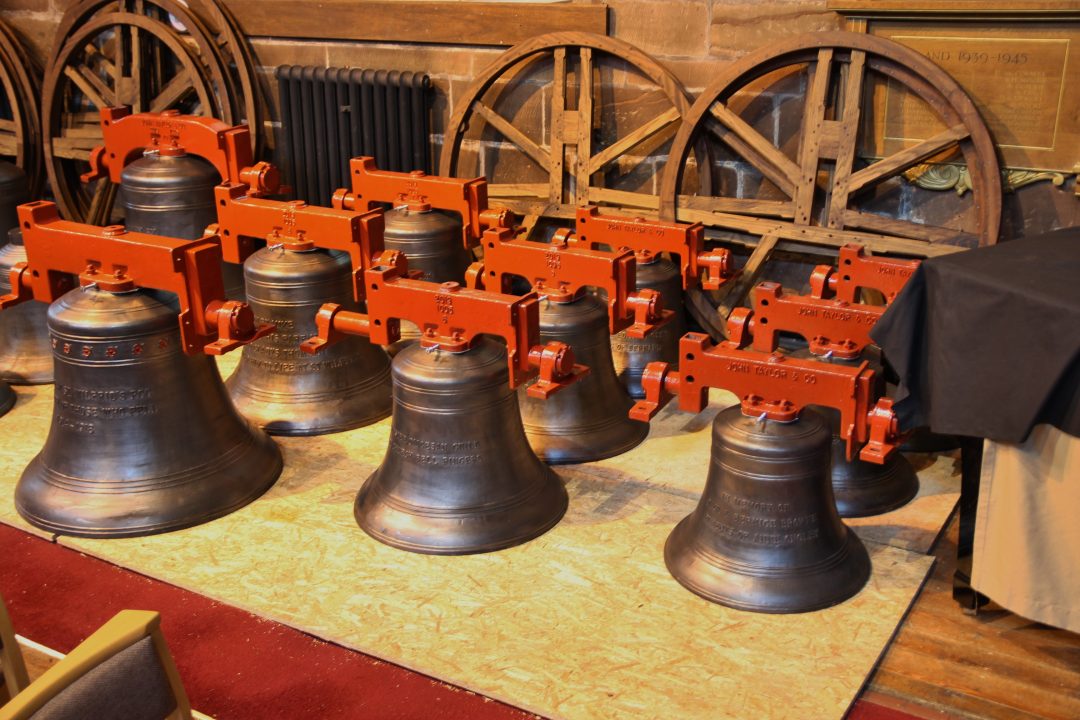 The bells were then blessed to the Glory and Service of God by the Rector of Grappenhall, the Reverend Jane Proudfoot, during the monthly Celtic Communion service on Sunday 7th July. She is seen below blessing the Guild Bell during the service.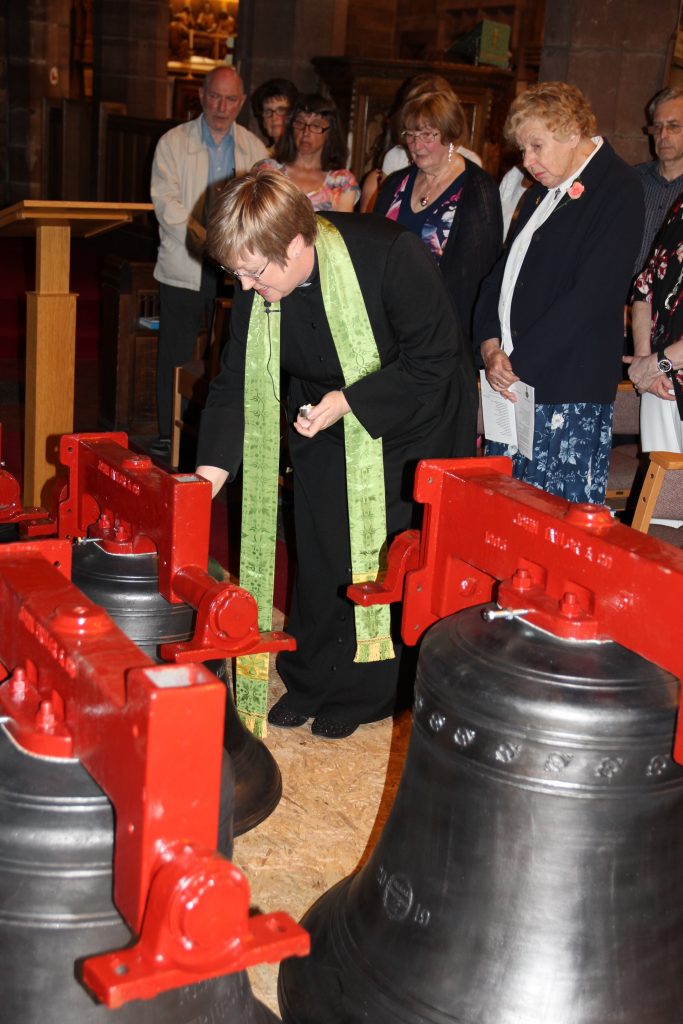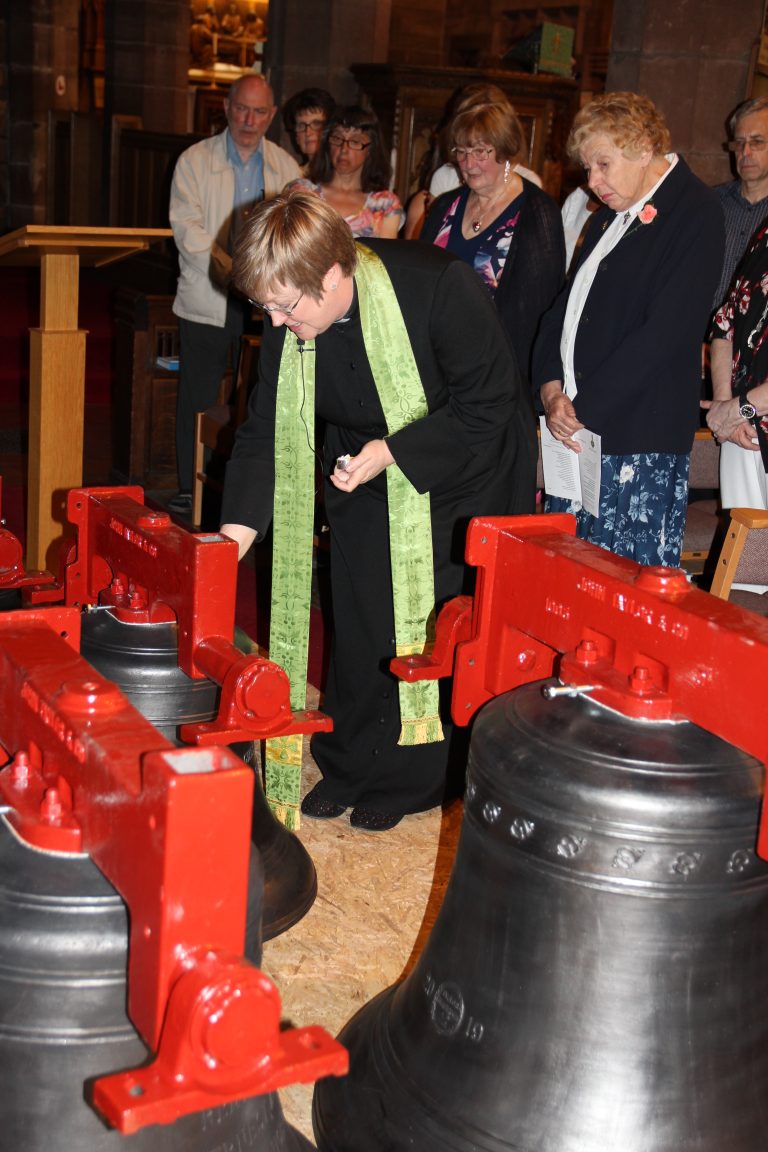 The bells will be dedicated on Sunday 15th September at 3.00pm.  
More photos of the project overall can be found on the Grappenhall Bell Project Flickr page.
All photos courtesy of Nick Thomson.