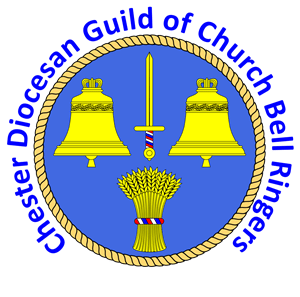 Chester Diocesan Guild of
Church Bell Ringers
We promote and foster the ringing of bells for Christian prayer, worship and celebration; the ringing of bells on occasions of national or local commemoration, celebration or mourning; the provision, preservation, restoration and augmentation of bells and their fittings; education and training in all aspects of bell ringing and maintenance.
Michiko Iwato, lately ringer at Wistaston, Crewe, died on 8th February. Her funeral will be at Crewe Crematorium on Wednesday 23rd February at 11.30.
read more
Ringing Room
A new page to help with Ringing Room is available in the Resources menu or you can just…