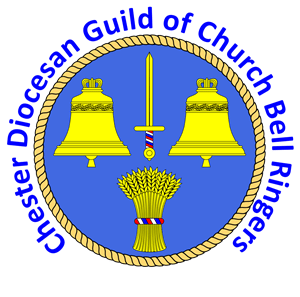 Chester Diocesan Guild of
Church Bell Ringers
We promote and foster the ringing of bells for Christian prayer, worship and celebration; the ringing of bells on occasions of national or local commemoration, celebration or mourning; the provision, preservation, restoration and augmentation of bells and their fittings; education and training in all aspects of bell ringing and maintenance.
Ivor R. Nichols, former tower captain at St Michael's Macclesfield, died on Saturday 5th September 2020, just short of his 94th birthday. The funeral will take place on Monday 21st September at St Michael's at 2.15pm. Numbers attending will be very limited by Covid...
read more