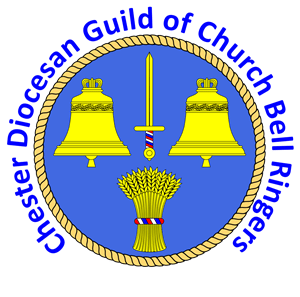 Chester Diocesan Guild of
Church Bell Ringers
We promote and foster the ringing of bells for Christian prayer, worship and celebration; the ringing of bells on occasions of national or local commemoration, celebration or mourning; the provision, preservation, restoration and augmentation of bells and their fittings; education and training in all aspects of bell ringing and maintenance.
Bill Dowse, long time tower captain at St Mary, Bosley, died 11th June 2021 after a long illness. Funeral service to be held at St Mary's Church, Bosley on Wednesday, 7 July at 10.45am. Numbers are limited (due to COVID regulations) but other mourners may attend...
read more
Ringing Room
A new page to help with Ringing Room is available in the Resources menu or you can just…