The Guild 8-bell striking competition held at Malpas on Saturday 14th July 2018.
The Judges were Len and Claire Mitchell.
Competition Touch announced on 7th Feb 2018: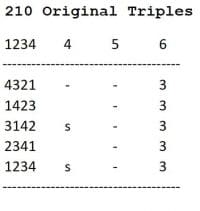 Competition Results
1st Mid 13.5 faults
2nd East 17.25 faults
3rd South 18.75 faults
4th Wirral 20.75 faults
5th Chester 23.5 faults
Judges comments
In order of ringing:
Team 1 East: Excellent leading with good hand stroke gaps, most faults were when the lighter bells were with the heavier ones. Overall a well managed piece of ringing.
Team 2 South: Lighter bells rang around the heavier bells particularly well. Some excellent leading and a good rhythm from the tenor. Another well rung piece.
Team 3 Chester: Lots of rounds before the test piece. Good consistent speed and again excellent leading but with most faults accrued around the calling positions.
Team 4 Mid: Much faster ringing than the other teams. Lots of rounds at the beginning. Confident piece of ringing.
Team 5 Wirral: Slightly nervous start, did improve however picked up faults when the end was in sight.
With very many thanks to Len and Claire Mitchell for judging the competition.
— Ben Kellett, Guild Ringing Master.
Images from the event
---